Auckland property market is rapidly changing!
It should be obvious to anyone who is active in the Auckland property market that the median house price is getting closer and closer to one million dollars. These days, two bedroom units in Central Auckland are selling upwards of $500,000 while three-bedroom average houses out West or in South Auckland are selling for between say 570k-750k. Not to mention a new build is well over $800,000.
During the winter season, it is normal for properties to sit longer on the market with declining inventory numbers and many sellers and buyers who sit on the fence. At this time of the year, moving is more challenging than in the summer season because of the poor weather conditions. Many Auckland home buyers start looking in early spring in order to time the purchase before Christmas or leave sufficient time prior to moving to a different school zone.
The Data
According to the data, over the last 6-8 months, the Auckland property market has somewhat slowed down. This is due to the introduction of the 70% Loan to Value Ratio (LVR) for Auckland investment properties and the new "transparency" requirements for foreign  buyers. They need to have an IRD Tax number and NZ Bank account from September – October 2015.
Following the "Glitch" the Auckland market had late last year, the market has recovered and continues to increase in value, but at a somewhat slower pace.
I believe that moving forward, we are most likely going to see single digit appreciation below 10% in Auckland.
By early 2016, the remainder of the New Zealand housing market had gained momentum with growth in Hamilton and Tauranga achieving double digits earlier in the property cycle. It was noticeable in this property cycle that Christchurch experienced reasonable growth due to a housing shortage after the 2010 Earthquake. However, this had slowed significantly in 2015 onwards because of an oversupply of habitable houses after many insurance claims had settled. Wellington, our capital city, was the last to take off this cycle and is currently experiencing double-digit growth.
 Rents vs. Capital Growth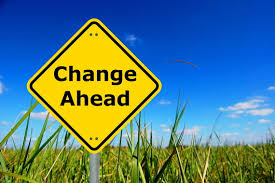 In Auckland, rents are increasing at a reasonable rate of over 7% per annum in most suburbs. This has put some pressure on renters as wages around the country are not increasing at the same rate.  In saying that, there are historic lower interest rates and a recently announced increase to the government's welcome home loan scheme house caps. First, home buyers across New Zealand now have a better chance of entering the housing market with only a 10% down payment.  With 80% LVR loans still available for homebuyers, we expect homes within the cap parameters in Auckland and across New Zealand to have stronger demand moving forward in this cycle.
Investor Prospective:
Although rents have been increasing, they lag well behind asset price appreciation. The gap between rental return and the real estate purchase cost is widening every day to the point that most residential property gross yields are ranging between 2%-4%.
It is my opinion that in general, the Auckland residential property market is heading towards an appreciation only market like London, Los Angeles, San Francisco, Hong Kong and Sydney to name a few.  That is, very hard and almost impossible to buy cash-flowing residential property investment unless you put in a large cash deposit.
Investing in Auckland – moving forward:
Now, you saw in my last paragraph that I said: "in general". The reason for that is that there are ways to create cash-flow in Auckland even moving forward. By buying properties you can develop and build a few dwellings, sell a few and keep one with little or no debt.
I appreciate that for most passive investors, this can sound daunting or out of their scope of expertise, but that's when joint ventures become a good option. You can add or replace your portfolio with new stock, low maintenance new builds, equity and cash flow from day one.
So there you have it. For me, this is the future of investing in the Auckland residential property market as I have been working on joint ventures on a regular basis. the thing to watch for is the Reserve Bank Of New Zealand introduce debt to income restrictions, I believe this could have reasonable impact of slowing things down in the N.Z property market.
60% Loan To Value:
If you have joined our Property Investors Network Facebook Page, you would be aware that I have seen this coming. There are many countries around the world where the LVR for a second property is as low as 40%.
I believe this will have some short-term impact on the NZ Property market, especially when it comes to Investment stock. This move will definitely make the residential investor consider moving to commercial now that the deposit requirement is practically the same, and the cash flow is often much better.
Moreover, buying off the plan will become very attractive, as the LVR restriction doesn't apply to new builds.
Creating Equity: Apart from joint ventures, which are becoming more popular, there are a few different ways that property investors (and homebuyers) can create equity.
There are different types of equity and different ways property owners can add value. The most common and slowest way to increase equity over time is through amortized equity. That's when the owner or as an investor, the tenant, is paying you rent while you're using the money to pay off the mortgage and a little bit of that payment every month goes to paying off the mortgage and giving you a piece of equity by reducing your debt. That would happen when the property price stays the same.
Paying down debt by making principle payments monthly will increase your equity that is amortized.  Passive amortization of equity is achievable by using an Interest and Principle loan, also known as P&I.
Adding Value by Redevelopment & Renovations
This occurs when a home owner or investor is increasing the value of a house by spending money on modernising an older dwelling, addressing structural issues or even subdividing a large section to create a separate lot which could be utilized and valued separately.
This is a subject that I have frequently written about on PropertyGenie.co.nz and it is often very profitable in any market condition, provided care is taken not to over capitalize the cost of the project.
Over Capitalizing is when the total cost of the project exceeds the total market value of the property.
Passive Equity Growth With House Price Inflation
Also known as Market Equity, this is when house prices in a specific area increase in value together.
As an example, by July 2015, Auckland City house prices increased by $15.4% year-on-year leaving the average house price in Auckland 74.9% above the 2007 market peak at $955,793. In saying that, in any given city, we can find a micro market that over performed or under performed. In market equity growth, you basically don't need to do anything to force the equity up, it is the local economy house price inflation that does that for you. You can actually sit back and watch the price of you home going increasing in value hands free.
House price inflation in Auckland is due to an imbalance in supply and demand when there are more people bidding for a property than there are actually properties available. At the time of writing, the Auckland housing shortage is around 20,000 houses per year while only around 9000 have been built.
With record immigration in 2016 of just over 65,000 people coming to New Zealand, the Auckland housing shortage is nowhere near a point of balance.
Overall, I think that while the 60% LVR restriction is a definite speed bump to most New Zealand property investors, it is not the end of the world. A debt to income restrictions could have more serious effects.
All the free credit we had globally between 2002-2007 was one of the main causes of the 2007-2008 Global Financial Crisis. In all cases however, those things are out of our control and as a professional property investor, we always need to adjust our strategies for achieving our investment and financial goals.
Successful Buying & Selling!
Hadar & The WeBuyProperty.co.nz Team