We are Uninsured and Damaged House Buyers In Christchurch
We Buy As-is, Where-Is, Fast In Cash!
Click HERE To Receive An Offer For Your Damaged And Uninsured House (NO Obligation).
Moving forward today with your earthquake-damaged property…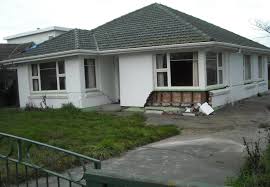 The devastating Canterbury Earthquake in February 2011 has changed many people's lives forever. Many property owners especially out in the eastern suburbs have suffered a total-loss damage to their dwelling and land beyond repair.
The team at WeBuyProperty.co.nz can provide you with a fast and easy solution for selling your damaged and uninsured home.
We are OK with broken Damaged houses, We Buy:
Uninsured
Uninhabitable
Major Earthquake Damage
We Can Pay Near Land value
Houses on TC3, TC2 or TC1 Zoned Land.
We Even Buy If You Have An Outstanding Land Claim With EQC
When submitting the Sellers form please provide the following information: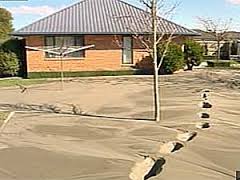 Is the house habitable?
Is the house currently insured and with who?
Did you submit a claim to EQC or your Insurance company?
Do you have a finalised Scope of work for the property?
Was your claim settled or repairs made by Fletcher EQC?
Did you opt-out from Fletcher EQC?
Did you receive a payout?
TC of the land? (Technical Category TC1, TC2, TC3)
Any Land repair claim submitted or outstanding?
Testimonial: We found selling a TC3 home was a bit daunting. After quite a few phone calls to people that say they buy homes, and with no response from any people.
I found WeBuyProperty.co.nz One email and response was almost instant. All communication was very good. Selling TC3 home was a pleasure through Hadar Orkibi. Also to finish of, Found that we saved quite a lot of money also without using a real-estate agent. If people are thinking of selling I would recommend Hadar Orkibi who works for we buy property. Thank you Andrew H. Christchurch, N.Z.
Useful Links:
Rebuild Christchurch, Info about buying and selling Earthquake Damaged and Uninsured Homes.
EQC: Transferring a Damaged Property Insurance and EQC Claim.