Are you selling residential section?
Do you have a house with a big backyard and considering subdividing?
Or would you like to sell some of your vacant land but don't want the hassle?
Do you need to secure financing to complete construction?
Are you a property developer require a pre-sales for pre-construction funding?
If your property suits our buying criteria: We work with sellers on selling their residential vacant land at a fair price and with no hassle. NO commission, NO cost to the seller.

Testimonials: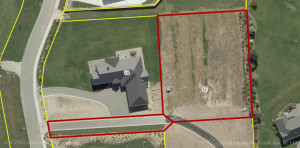 I found Hadar Orkibi from WeBuyProperty on the internet while seeking assistant with selling my sections in a Tauranga subdivision development.
Hadar and his team were great to communicate with and came across very professional and helpful.
Hadar and Mark his buyers agent referral have helped me to sell the majority of my sections and provided me with valuable advise which added value to the buyers on their databases.
I recommend dealing with Hadar and the team for any developer with stock on-hand or if seeking pre-sales for pre-construction funding.
Im sure to do more business via the services of WeBuyProperty and the team.
Chris Gillies | Tauranga
Whether you are a home owner, property investors, developer large or small, feel free to contact us for further information about how we can help with selling your sections or vacant land at the right price.