House Renovation – What you Need To Know
The thought of renovating an old or derelict House and bringing it back to life with the potential of added value is to most very exciting.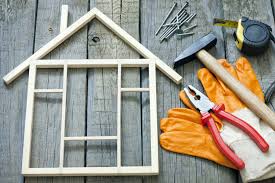 Having done may Renovation projects there are many lessons to learn along the way. Some projects were cosmetic and easy and some more structural and complicated.
One thing is for sure; proper planning is key for stress free and successful House renovation project. The last thing we want to regret things we have done do to poor planning.
If you are planning to renovate your house or rental property for the first time, here are some common mistakes to avoid.
Poor Planning And Inaccurate Measurements: As the saying goes "if you fail to plan you plan to fail" planning your work and budget step by step prior to commencement is key. start planning area by area and ticking all the boxes would save you time and money on the long run. There is nothing more annoying then having to re do work do to poor paling and measurements.
Not Consulting A Professional: Do It Yourself is good if you know what you are doing, but leaving the Electric, Plumbing, Roofing, Tiling and Kitchen cabinetry work to the appropriate Trade person is money well spent. Cutting corners on work which nowadays require certified or licenses professional to do is big No No!
The A 'She'll Be Right' Approach: This is a common Kiwi issue, often done by Do It Yourself People. Not doing work according to the NZ Building Cod or without the appropriate Council permit is a risky idea. There are many horror stories about home owners how removed load barring walls, build balconies, decks or wire the garage to find the structure collapsing or garage caught on fire do to "dodgy" wiring.
Hiring the Wrong Contractor: If you are new to renovation working with most suitable contractor is key, ask around for referrals and ask to see work the done.
Not Addressing Issues Promptly: Often within the renovation process there are issues that need to be addressed, whether they are to do with deciding what alternative material to use, redoing forgotten power points or repositioning showerhead. Addressing issues promptly is a good habit, often with things been out a side for to long they can be forgotten and later on cause dispute between you and the contractors of how is responsible .