Facing The Challenge Of Selling A House?
The uncertainty surrounding Brexit and the US Presidential Election may have ended, but with the New Zealand General Elections drawing close, many Real Estate agents in and around Auckland are finding it hard Selling a house.
Are you among the many real estate agents struggling with meagre sales? Or are you frustrated private house sellers struggling to sell your home or investment property?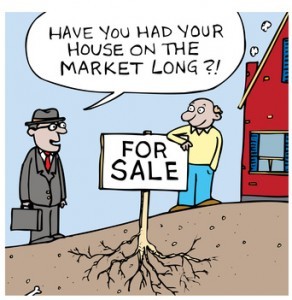 According to this report by corelogic.co.nz, days of getting multiple offers and sealed bids are long and perhaps gone for this New Zealand Real Estate cycle . The current situation is defined by an average of 59 days of waiting before a property listing gets an acceptable offer. Of course, the figures are worrying, especially when you are repeatedly making the following mistakes.
Hiring an ignorant and ill-informed agent.

While the whole world expects the agent to know every detail about the property, the commonly popular 'bait and switch' trick employed by various agencies leads to the poor sales statistics. It frequently happens when a senior agent does the valuing, while the junior and inexperienced agent is tasked at viewings.

Look. If you are to surely makes a sale, ensure that you meet the prospective buyer; give them a tour as you explain each aspect and convince them to buy before exiting the house.

Perhaps, you overpriced that Property?

The single biggest factor that hampers sales today is exorbitant pricing. It is a common occurrence amongst the current crop of Realtors to do dupe you into entering a contract and then reduce the listing as time goes. In fact, an average of 1-3 homes in Auckland has it prices getting reduced by 5% in order to sell.

To be safe, please commission an independent Registered Valuation for your house completed by a professional valuer who is registered at Valuers Registration Board (VRB) which is an independent statutory body administered by LINZ.

Did you Depersonalise your home?

Did you Declutter it before inviting all prospective buyers?

Naturally, a house that feels warm and homely, livable and welcoming is bound to sell. But when you incorporate some distinct personal touches to give it a great look, maybe you would sell.

Depersonalising is a rather 'delicate move,' but as you are done doing it, do invite a friend for some honest feedback. Don't forget the rule of thumb; less is more.

It is because of its shoddy exterior.

Property sellers spend a huge chunk of their time tidying the interior and end up giving little or no focus to what gives buyers the first impression. With the bins in a mess and the gardens looking crappy, no single customer will probably buy that House.

But listen; just a few moves and your house sells. Paint the door, prune the garden, fix the yard and ensure that the pavements are immaculate. And then wait for the sellers to begin trickling in.

Perhaps, you are a poor house marketer.

Nearly all home searches start online, with TradeMe and Home Sale  being the go-to sites for private house sales, and add RealEstate.co.nz for Realtor's listings. High-quality photos and a few important details are all you need to grab someone's attention. So, declutter and make the exterior welcoming before taking those shots.

Be an investigator.

When all seem not to be working, play a smart investigator and be a mystery shopper. Find a 'smart' friend as yourself to contact your chosen property agent. Let the friend pose an ardent and interested buyer – asking the right questions and even promising to go and view the house.

If they fail to direct them to your house, don't even think about it. Get rid of that rogue seller and find someone who is really interested in helping.