Case Study- Private Property Buyers Can Meet The Need
There are many reasons as to why people decide to sell their homes. They could be facing Job relocation, Mortgage arrears, Marriage split situation or just the need to free up some cash to name a few. That is exactly where many of our sellers found themselves.
A recent client had lived and worked in Australia for about a year when an opportunity to assist their children with a business opportunity showed up.
New Zealand has one of the most vibrant real estate markets in the world. Out if this boom, the market has spawned different ways in which the owners interact and try to sell their property to the buyers. Most sellers like Barb and her husband face stiff competition and complicated transactional processes in the real estate market. Even then few people have moved over to try and correct the inefficiencies that plague the buying and selling process.
While most people rush to real estate agents as their first resort it is possible to save yourself from paying thousands of dollars in commissions by selling directly to property buyers Auckland. It is during this process of trying to sell their house to raise the capital for their children that Ms. Barb chanced upon a prolific property buying company called weBuyProperty.co.nz This firm is led by a fellow New Zealander Hadar Orkibi, who happens to have been in the New Zealand real estate market for well over a decade.
Meeting A Need
To be able to finance their kids they decided to sell their Auckland home, owing to the fact that they no longer reside in New Zealand. They also didn't want to spend lots of time trying to deal with real estate agents and marketing plans.
The internet in many ways has revolutionized the real estate market. Most sellers, like Barb, take to the internet first to see what is available before they venture out to locate method of sell. Barb and her husband found Hadar through his site on the internet and filled in the sell-my-house form. Within the next 24hrs, Hadar had gotten back them with a very competitive offer for their property. To hasten the process he sourced for a property lawyer for them, who proved helpful given the fact that they were not in NZ.
As is typical of the business mission Hadar kept in touch with them while they agreed on the sale terms and he even went ahead and proposed several variations that would be mutually beneficial for both parties. They obviously needed a fast house sell and straightforward settlement in order to utilize the pending deal for their kids and Hadar worked efficiently within their timeline. Over and above that, their kid got to lease the house back for a while until he was able to find a suitable place of his own.
By choosing a private house sell, rather than engage middlemen the process became a very easy and extremely positive experience. The best part about making a private house sell through Hadar is that he can work out any type of deal that takes into account your situations. Most often agents and home buyers tend to be picky with what they will agree to sell or buy and what they won't.
Speed and Efficiency
Through a private sale they were able to put into the market a house that went pretty quickly which is remarkable given the long durations that some houses stay in the market. They also were able to take advantage of the small window of opportunity to sell the house and provide their kids with the capital.
At webuyproperty.co.nz it is always deliberately acknowledgement that sometimes the turnaround for sellers like Barb's family is very short. Barb and her husband also saved more than 4% of their home value that would have otherwise been paid to an agent. It took less than 15 minutes to provide them with a free appraisal of their property. After this appraisal, the team then evaluated their key concerns and got back to her within the next 24 hours. This is what enabled barb and her husband to pull off a hassle free property selling from far off out of the country.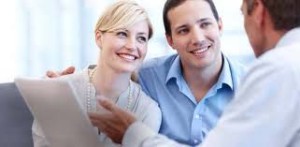 After 10 years of private house buying and selling Hadar understood the position from which Barb and her family were in. He has handled many more clients of a similar nature. Lots of the younger generations are in the space of selling their homes privately to take advantages of booming markets, like Barbs kids.
On the other hand, there are also those who are upgrading after gaining considerable professional and income raise. This dynamism in the various segments of New Zealand's real estate market is bound to last for a while. In light of this, couples like Barb and her husband will always be there and in need of alternative away from the traditional selling process.
This alternative will always be attractive particularly for younger folks like Barb's son who rented back the sold home. It enables them to be protected from rapidly rising rents or falling victim to missed opportunities due to tied up cash flows.