Private House Sales
Sell Your House Fast With No Hassle And No Fees
Today you can sell Your house without an Agent. We offer private house sales and fast – No Hassle. No Commission No Open Homes. Gone are the days where if you needed to sell a house you had to approach estate agents or look for a middlemen to deal with the buyer. We are in the era of internet entrepreneurs and this has made it easier for house buyers and vendors to make their property sale privately. Basically, provides sellers with the opportunity of selling their house quickly with no hassle, fees or twice weekly open homes.
What is private house sales?
This simply a process of selling your property with no middleman required to do all the legwork, no commission is paid. As a vendor, you will deal directly with the buyer. Are you selling a house to downsize to a lower maintenance home? Or up-sizing to accommodate your growing family? Relocating on job transfer? A house in probate or a Christchurch uninsured damaged house? Are you a landlord and you are tired of bad tenants? Over committed and looking for a cash buyer who can buy your house fast? Worry not, you are at the right place: WeBuyProperty.co.nz.
About WeBuyProperty.co.nz
We are private property buyers and experienced house buyers in New Zealand wide. We are not Real Estate agents and we offer a wide range of solutions to a number of clients. Are you facing Mortgage arrears, repossession or foreclosure? Or are in a marriage split situation? We are here for your rescue regardless of what your story is.
Who is Hadar? He is a New Zealand Citizen, property investor New Zealand wide. Hadar and the team specialize in providing a solutions to private house sellers and buying houses for over a decade. Hadar is also a member of the Auckland and Otago Property Investors Association and the N.Z Property Investors Federation. Dealing with WeBuyProperty.co.nz NZ's #1 Private House Sales Company, will enable you to have a smooth fast sale with very flexible terms.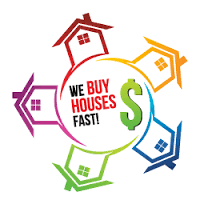 What are the benefits of selling your property to WeBuyProperty.co.nz ?
No commission, No cost to the seller.
We provide sellers with opportunities of selling their property fast without incurring any additional cost like marketing fees as opposed to estate agents who charge an average of 4% of the property sale price. (On a $500,000 House it is $20,000 Commission + GST and Marketing fees.)  Our terms are flexible and we also offer a rent back option.
The Process.
The process to receive our free property appraisal is simple and should not take more then 5-10 minute.
Fill Out The Online Form

The more information you can provide us, the faster we can make you an offer.

Get A Call Within 24h

A local buying specialist will contact you to discuss your case

Find a Solution

We will explore potential solutions including selling your house to us.

Get On With Your Life

Enjoy worry free & hassle free sale of your Home or Investment Property in to bright future!
We can help you to stop Bank repossession of your home.
We can arrange to buy your property from you and stop a mortgagee sale. In such situations, we can even rent back the property back to you hence allowing you to remain in your home as a tenant. No need to worry of losing your home. Do not hesitate to call us today for a no obligation consultation.
Fast private house sell.
Are you having financial difficulties and you need to sell your house quickly? For urgency, contact us through our online form to get an instant response. We make the selling of your house privately hassle free and stress free. With us you can leave when you are ready.
No pressure.
Estate agents will often over promise and then apply some pressure on you as a vendor making you accept less than ideal offers. On the contrary, at WeBuyProperty.co.nz, we will not pressure you at all. You only say yes to offers that meet your needs.
Privacy.
Our private treaties or sales occur through a negotiation process. This provides you as a vendor with great privacy and helps in keeping your details of the sale out of the public eye.
Estate Agents are not for everyone. Save and pay no commission and other costs like marketing fees by selling your house directly to WeBuyPropery.co.nz We are experienced private house buyers.
We Buy Property Fast In Cash!! Call us now on (0800-888-998) for instant responses. Or get the ball rolling to a Private House Sell with No Obligation, 24h Offer.