Is Auckland Housing Market Slowing?
As the demand for property in Auckland continues to slump, Auckland Housing market is changing.
Realtors are significantly feeling the heat, with some even saying the looming crisis will rival the 2008 global financial crisis. This is according to among other firms, Barfoot & Thompson who noted that the number of houses sold in Auckland dropped in April amid the prices virtually remaining unchanged.
Barfoot which is the largest real estate agency in Auckland sold a paltry 664 residential homes across this vast city in April alone. The number is nothing compared to 994 sold during the same period in 2016 and a whopping 1100 homes sold in March this year. The company had never registered such small figures since the uneventful happenings of 2008. And given that numbers don't lie, the 30% drop on the year-on-year basis is indeed worrying.
Yet another testament to the dwindling demand for homes in Auckland is the recent 31.1% reduction in April. It is happening, despite the housing costs remaining barely unchanged, and the happening is sending shockwaves across the mainstream. There was a 5.6% tumble in prices after hitting an all-time high of $968,570 in March, but regardless of that, nothing notable really happened to spur more sales of homes.
Auckland Housing Listing continues to dwindle too
Another seemingly unpopular phenomenon occurred when the number of new listings dropped for the first time since 2012. After hitting 1983 listings in March, Barfoot registered just 1292 additional properties. And on the same note, Inventory levels predictably reduced to 4214 in April, albeit by a smaller margin compared to March's 4413.
So, is the market changing?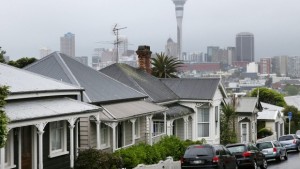 Of course, with all the trends looking unfavourable, there's every reason to presume that the Auckland real estate market is changing. And, one of the high-ranking persons seemingly in the agreement is Barfoot & Thompson managing director Peter Thompson who point the happenings to an emergence of "far more selective" group of Auckland House Buyers.
The director further attributes the slow pace of Auckland's property market to the shrewdness of potential buyers who would rather stay put and pay the right market price. He also credits the reduce house prices to vendors and Realtors who are eager to sell, at least in the midst of the crunch.
It will be noted that Barfoot & Thompson serve as the market indicator given that it is the largest real estate firm in Auckland. And that's why the director's sentiments carry lots of weight. In the meantime, all in the property scene in Auckland seem to be hoping for a reprieve.