Getting the Most Out Of Your Auckland House Value This Year
Even after the recent implications of the Unitary Plans, the property market in Auckland appears to be stabilizing. The market house prices are easing down with many suburbia homes experiencing significant price drops in the last 3 months.
According to the latest QV House Prices Index, the growth rate in Auckland has dropped by over 0.2 per cent, but the average price of houses in the city is still well over $1 million. There has never been a better time to sell property in the city.
The initial price jump, which went well over 10.8 per cent, was the result of property financing restrictions that required buyers to put down a 40 per cent deposit on investment property. The market has rallied back since November with prices around the suburbs evening out, but prices in the rural parts of the city are still up.
That might be a direct result of the Unitary Plans that proposed the expansion of city's boundaries to include some towns that were initially segregated in the rural environs. People are moving to these rural towns, even if they might be 3 to 4 hour drive from the city.
Auckland House Prices Starting To Ease Back Down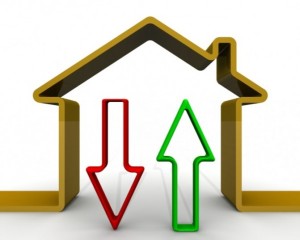 Consequently, investors are moving in on these rural towns to set up properties, meaning you can get a really nice deal if you own a piece of property in the area. Towns like Kapiti and the Mackenzie District experienced price spikes to the tune of 9 per cent, while urban centers like Hamilton experience drops in prices by as much as 1.1 per cent.
So if you've been plagued with the perennial question of when to Sell My House, there might be no better time than today. These price spikes, although quite significant, are expected to even out in the long run.
According to mortgage advisers in the city, the price spikes are not an indication that the market was turning. In fact, the recent price drops might not sustain through the first quarter of 2017. That's because there's a shortage of housing in the city, but the shortage won't last for long.
The proposed Unitary Plan plans to introduce more than 400, 000 units in the near future. That will soak up most of the housing shortage in the area, and consequently result in property price drops.
For investors, there's also the implicit consequence of the properties experiencing price drops. That means you should not hedge your property investments by the current Auckland House Price index because it will drop. The best investment would be investing in property that's near the center of the city while steering clear of property located in previously rural areas.