New Zealand's Bank Interest Rates On The Rise Amid Seemingly Looming Crisis
As the US interest rates rise following Donald Trump's election, Kiwi mortgage holders are the ones feeling the pinch of fixing the fast-rising interest rates. Homeowners across New Zealand are being warned to aptly fix their worryingly rising interest rates and avoid the looming increase. If they don't do it, the damage may hit the whole industry in high severity.
Sure, it is the US Federal Reserve that initiated all the undesirable changes, although by just a quarter of a percentage point. But, it is the second time since the infamous global financial crisis that the central bank has done so. The move signalled more of the same, perhaps three more in 2017 alone, and it might push it up by between 1.25% and 1.5%.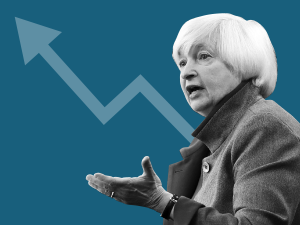 At the moment, New Zealand economy is doing impressively well, albeit mortgage and housing brokers aren't particularly among the happy lot. The changes that are the bank interest rates rising will not bring good news to borrowers as they will inevitably incur heftier hurt in the name of accumulating interests.
The impact of the rising interest rates
To understand how the increasing interest rates will affect the property industry, you just have to interact with the current crop of homeowners as well as the others looking to own one.
According to Auckland Transport Blog, a house priced at $500,000 in 2012 is crazily retailing at $800,000 today, with the cost skyrocketing fast. Of course, such a gigantic figure, unlike less than five years ago, makes the home buying less affordable, especially given that incomes have barely risen over the same period.
What should be done?
From here on, If the Federal Reserve continues as it is projected, New Zealand rates will suffer more hurt throughout the whole period. But given that the impact isn't significant just yet, the whole issue can be rectified with ease. In fact, ASB chief economist Nick Tuffley says that everything can be fixed without creating more bad impacts in the industry.
Auckland Home Loans' owner, Darren Pratley, knows that the end of low-interest rates is great news for savers, but not the mortgage holders. This is because a more conservative lending environment would spell doom in their pursuit to their hopes of offsetting the funds. As such, keeping the rates low should arrive quickly.
In addition, given that the Reserve Bank of New Zealand is widely expected to hold the rates low, perhaps some hopes and relief are there. Only time will tell!
All things considered, New Zealand's Bank Interest rates are on the rise, if you are over committed or seeking to move out of Auckland to a new more affordable lifestyle  or just thinking of up-sizing or downsizing your home, now could be the optimum time for sell your house to WeBuyProperty.co.nz