Reasons Why Selling Your Earthquake Damaged House Is The Best Option:
After the earthquake most people in and around Christchurch had their homes destroyed by the quake. Most of them decided to repair the homes and continue living in them while others refurbished them and rented them out or sold them As-is Where-Is while other claimed compensation from insurance companies. Some of those who demanded compensation from insurance companies were paid while it took years for others to be compensated. It is because of these problems that We Buy Damaged Houses, a firm that buys damaged or uninsured houses from individuals in Christchurch, came up. The following are reasons why you should sell your damaged or uninsured house to We Buy Damaged Houses:
Renovations Are Quite Expensive
This is the most obvious advantage of selling your quake damaged home to We Buy Damaged houses. An earth quake like the one experienced in Christchurch area can leave significant damage to your property. Repairing such a house will cost you so much and even after repairing certain parts of the house will not be as it was before.
You might even spend money a lot of money on repairs that can amount to buying a new home altogether. Additionally, repairs take a lot of time and this will mean that you will have to put up with the activities that will be going on.
However, if you sell your house to a buyer like We Buy Damaged Homes, you will not have to go through all this stress. You will get paid for your house twice! By the Buyers and by the insurance company and decide to buy or build another home that meets your needs and desires.
There Is Always the Need to Do More
Being the owner of the house, you will always have the urge to do more to your house. The money you might have set aside to do repairs might not be enough to complete the project. This means that you will only do what the money can do which basically part of the repair and not repairing the house as a whole. You might find that certain things like plumbing, electrical fitting, and foundations repairs were not done on time. These repairs often tend to be costly than you can imagine. By selling your home as is, you will not have to do major repairs to the house or the systems in the house. The buyer will just buy it as is and do the repairs on his own. This will save you the stress and complications associated with repairing a home.
How Will You Pay For The Repair?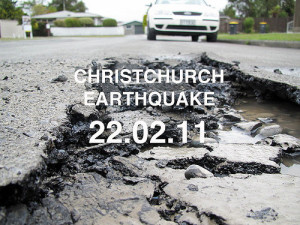 One big reason why selling- your-earthquake-damaged-home to a buyer is the financial aspect. Since the house is uninsured and the damage happened unexpectedly, you will have to look for a way to get the financing to repair the house. This basically means that you might request for a loan from a financer or a bank for the repair work unless you have a lot of money in your bank account. Once you are through with the repairs you will have to work hard to repay the loan that you took in the first place. This will take years to complete the payment. Fortunately, you can just sell the house to a willing buyer who will buy the house as –is-where-is at a good price and save you the anguish of going for a loan and repaying it for years.
Living in a Construction Area is Tough
You might think that repairing your earthquake damaged home is easy and might take just a few days. This notion might make you decide to live in the house as the repairs are done. This will not be an easy thing as you will have to move almost all your belongings and family into one area to allow repairs to be done on the rest of the house. This can be hazardous to you and the rest of the family as you will be exposed to a number of health risks. Additionally, if you have kids they will not play in a construction area.
All these will be stress to the entire home. You might be forced to rent another home to allow repairs on your main house to be completed which is generally expensive. The repairs can even take months to be complete and this means that you will have to part with a significant amount of cash as rent in the other house you are renting. Instead of going through all these why not sell your earthquake damaged house and let the buyer do the repairs?
In summary, if you own an earthquake damaged house and want to sell it, feel free to contact us. We buy houses Christchurch at fair rates and save you the trouble of looking for agents to sell it for you or repairing the house yourself. Once we have checked the house we pay you in the shortest time possible.